B0rn 1979, American painter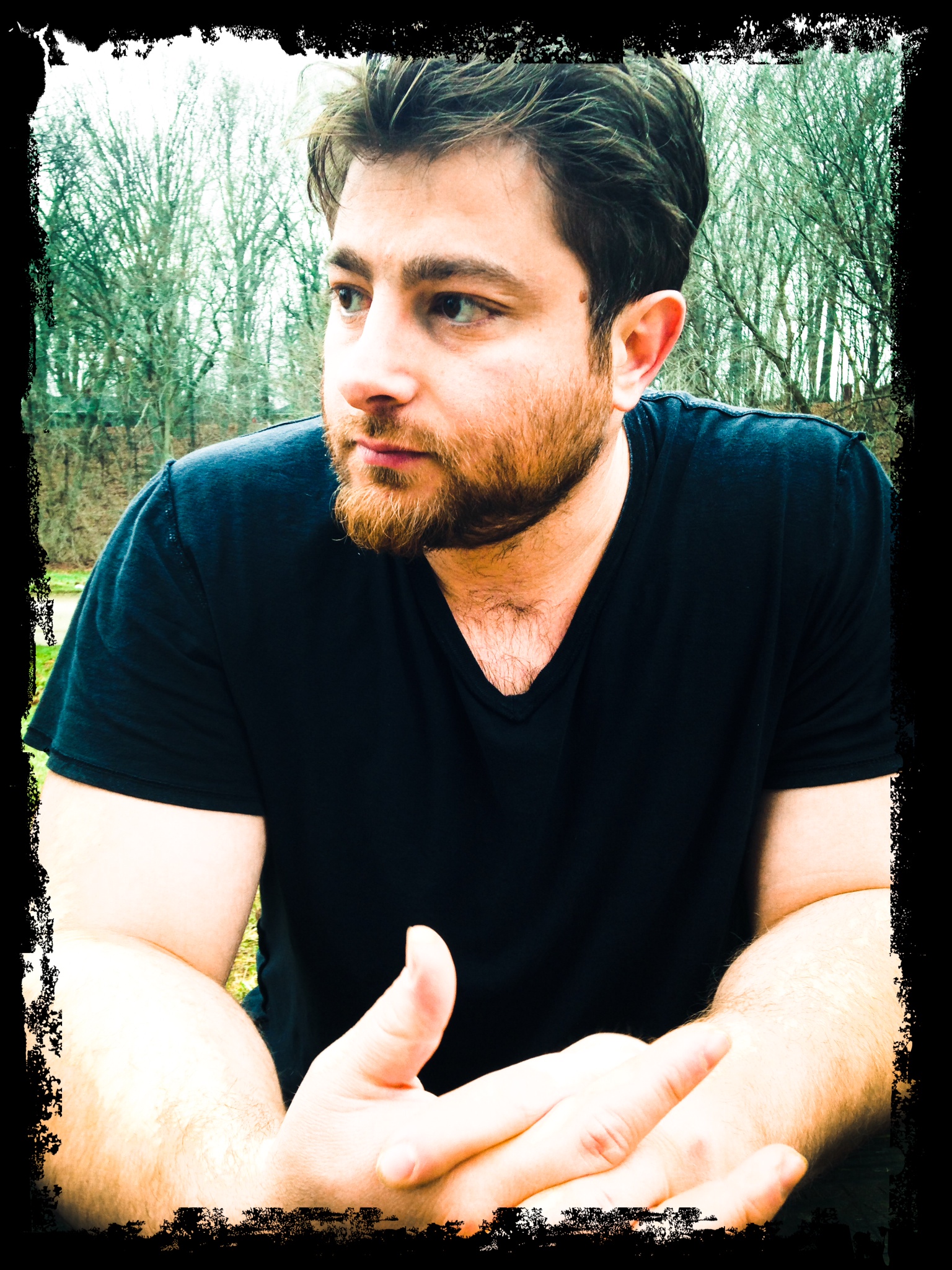 Jean-Paul moved to the United States at a young age from overseas in 1987.  Due to civil unrest and economic strife, his family decided to relocate in pursuit of a more secure and stable life.  Upon his arrival, he witnessed a life and culture  that was so grand and diverse, it would awe him for years.  He discovered that his potential as an artist would flourish as he witnessed inspiration which would ignited his creativity. " I've always had an immense passion for art and considered myself blessed to be able to manifest my creativity", says Jean-Paul.  Through out his childhood and adolescence, he engaged in drawing and painting utilizing various mediums ranging from graphite and charcoal to oils and acrylics.  He also explored a myriad of conceptual subject matter which he galvanized from his new environment.
In 1997, Jean-Paul decided to pursue his artistic endeavors in an academic capacity.  He earned a scholarship out of high school in the drawing and painting department at The College for Creative Studies located in Detroit Michigan, where he studied under nationally and internationally acclaimed artists such as Joseph Bernard, Nancy Mitter, Joseph Wesner and Dennis Galffy.  His undergraduate work focused on a unique theme of anthropomorphic architecture in which the structures embodied nebulous forms, generating a sense of confinement and claustrophobia.  His thesis exhibition was a great success, virtually selling out the entire show.  After earning his BFA, he went on to achieve an MFA in painting from Wayne State University were he turned his attention to the figure.  It was at this point, that he fell in love with human form.  Jean-Paul's graduate work began investigating the figure as it echoed the authentic testimony of the human pathos.  Influenced by contemporary expressive realism and figure painters such as David Cheifetz, Francoise Nielly, Jason Shawn Alexander, Jacob Collins and Victor Wang, his work began exploding with luminous color and a gestural mark inundated with texture and synergy.
Jean-Paul's current paintings embody a saturated color palette and a painterly approach culled from a variation of expressive realism.  His articulation of the figure is quite exquisite in its interpretation of form and anatomy, allowing his subject's vulnerability and expression to prevail.  His work employs not only the technical traditions of classical anatomy and the convincing representation of the figure, but also the multiple psychological complexities, yet subtle nature of his subjects.
Jean-Paul has exhibited his work in various galleries and exhibition spaces, including the Alden B. Dow Museum, The Forum Gallery at The Cranbrook Academy of Arts, the historic Scarab Club, The Cherry Hill Village Theater, Madonna University, The Plymouth Community Arts Council, The Guardian Building of Detroit and The Alfred Berkowits Gallery at The University of Michigan. In addition, he has been the recipient of numerous awards and honors including honorable mentions, merit awards and best in shows in juried art competitions.  In 2011, he was the recipient of the best in show award in  The Cherry Hill Village Theater and Gallery's annual state wide juried competition and wone the best in show a second time in the Alfred Berkowits state wide competition in 2013.  Most recently, Jean-Paul was a visiting artist for a 6 month period at The Dancing Dog Gallery in Ann Arbor, MI.  He has lectured extensively about his work's technique and conceptual inspirations at various venues including Madonna University, The Dearborn Art Society Club, The Garden City Art Club and The Three Cities Art Club.  Jean-Paul's art can be found in the collections of The Plymouth Community Arts Council, PCS Global Company,  Milano's high end Men's Fine Apparel and in the private collections of art lovers across the state of Michigan including a portrait in the collection of Hip Hop artist Eminem.
In addition, Jean-Paul is very much a practicing commission artist, dazzling his clients with custom art and portraiture allowing them to preserve their memories for a lifetime.  He has taught art in various programs such as The D and M Art Studios in Canton, MI and in extension art classes in the Dearborn Public School System while also teaching painting and drawing privately in his studio located in Canton, MI.  Jean-Paul is currently represented by the Pierre Paul Gallery of Ann Arbor, MI and the reputable Artful Home Gallery, an online gallery representing over 1,400 artists across North America.  His work can also be viewed at www.artfulhome.com. and at www.emillionsart.com
For inquiries regarding custom commissions and purchasing original art, please contact virgo12.arts@gmail.com or (734) 262-2444